First Time Buyer Event
December 12, 2020 • 10:00 AM
10:30 AM
Free
December 12, 2020 • 10:00 AM
10:30 AM
Free
About this event
Buying your first home can appear to be as daunting as it's exciting.
For some the impact of Covid-19 may mean a change in your situation, and a rethink to your plans.

Join us to hear from the Halifax Mortgage Team, dispel those mortgage myths and give you what you need to know to start your journey and take those initial steps to buying your first home.
In this event we'll cover:


Starting your journey


Saving for a deposit


Schemes to support first time buyers


Searching for your home


The role of a Mortgage and Protection Advisor


Budgeting and costs


Valuations and surveys


Conveyancing and final stages


You do not have to be a Halifax customer to sign up, our trained colleagues are on hand to answer any questions you might have along the way.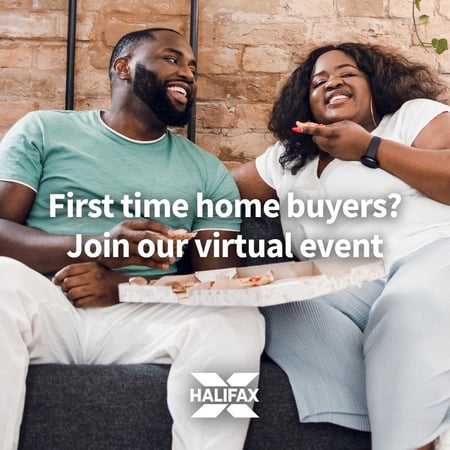 Questions
If you have any questions regarding this event, please contact halifaxlondonevents@halifax.co.uk
Event Disclaimer
The views and opinions expressed are those of the presenters and do not necessarily reflect the views and opinions of Lloyds Banking Group. This is for information only and should not be relied upon as offering advice for any circumstances. Specific advice should always be sought in each instance. As the event organiser, we use your data to record your registration for the event, send you emails relating to the event, for example; email reminder and to request feedback. We do not use your data for any other purpose.